FASTER,TOUGHER,SAFER
Best-In-Class Adhesives
Chemence® is uniquely positioned in the intersection of the medical device and general industrial. We have a deep understanding of low-extractable and biocompatible adhesives, and we are one of the leading manufacturers of adhesives, sealants, and resins for automotive, electronics, consumer, medical, and industrial applications. We set a new standard of performance for all bonding and sealing requirements. At our core we are a Technology company and all KRYLEX® assembly adhesives ranging from instant adhesives to threadlockers adhesives, UV curing adhesives to Polyurethane Hot Melt adhesives ensure reliable performance.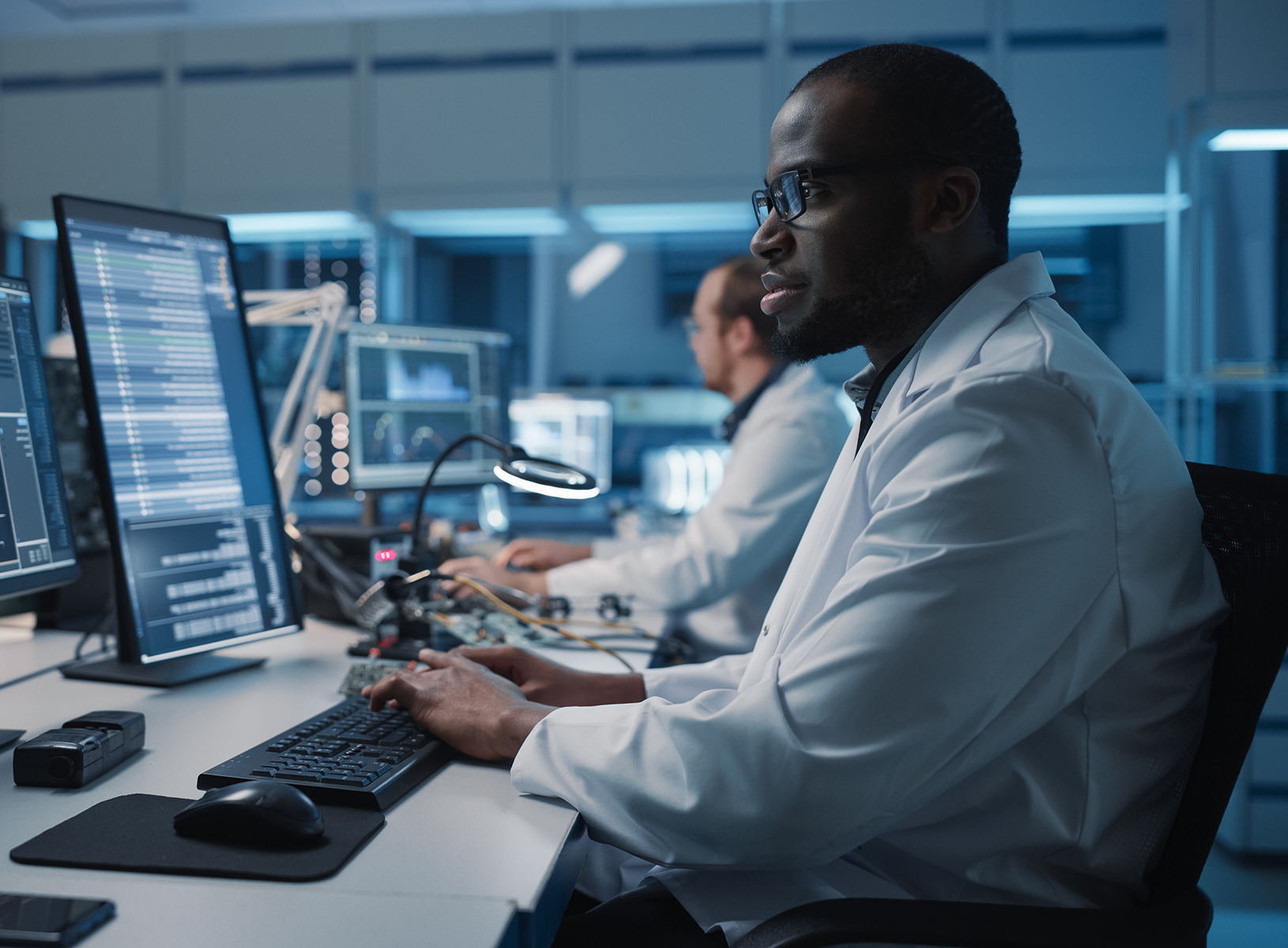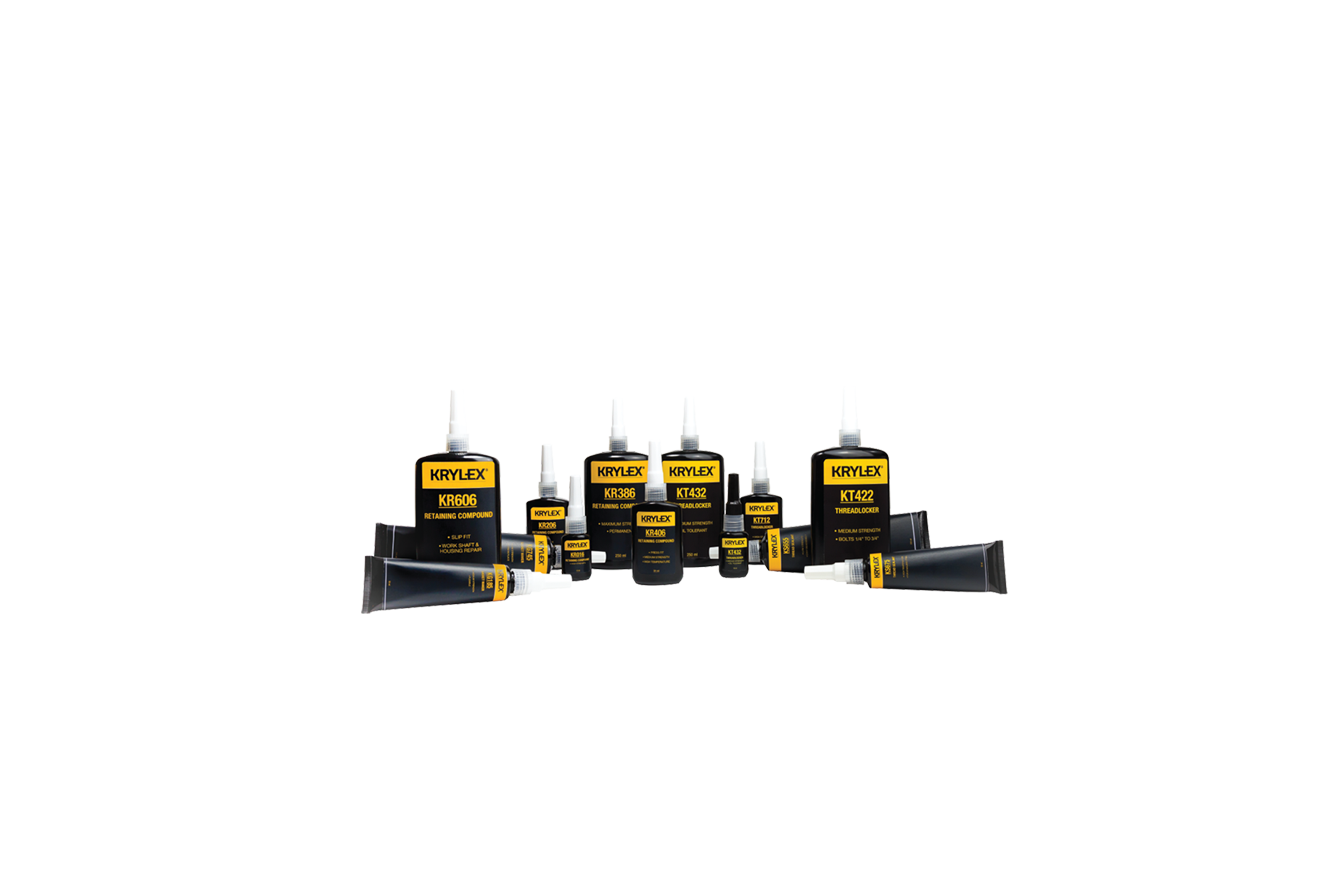 Hybrid Chemistry
KRYLEX® continues to push the limitations of material science. Where limits were found with traditional chemistry families, we achieved breakthrough with the KRYLEX® Hybrid range. Be it, acrylate, thiol-ene or epoxy-based technology, our products have a number unique cure mechanism based upon the application. KRYLEX® Hybrid range can cure with any through the following mechanism (or combination of mechanism).
Heat
Moisture
Light (broadband or LED)
Microwave radiation
Light Cure Adhesives
KRYLEX® light cure adhesives are available in a wide variety of formulations to ensure that our products fit your production needs exactly. They are dispensed as a liquid, then cured rapidly upon exposure to 365-405nm light. With our KRYLEX® portfolio of light curing adhesives, we have optimized an extensive range of formulations for bonding, sealing, tacking, coating, encapsulation, laminating and potting.
Rapid on demand cure
100% solids, solvent free formulations
Biocompatible formulations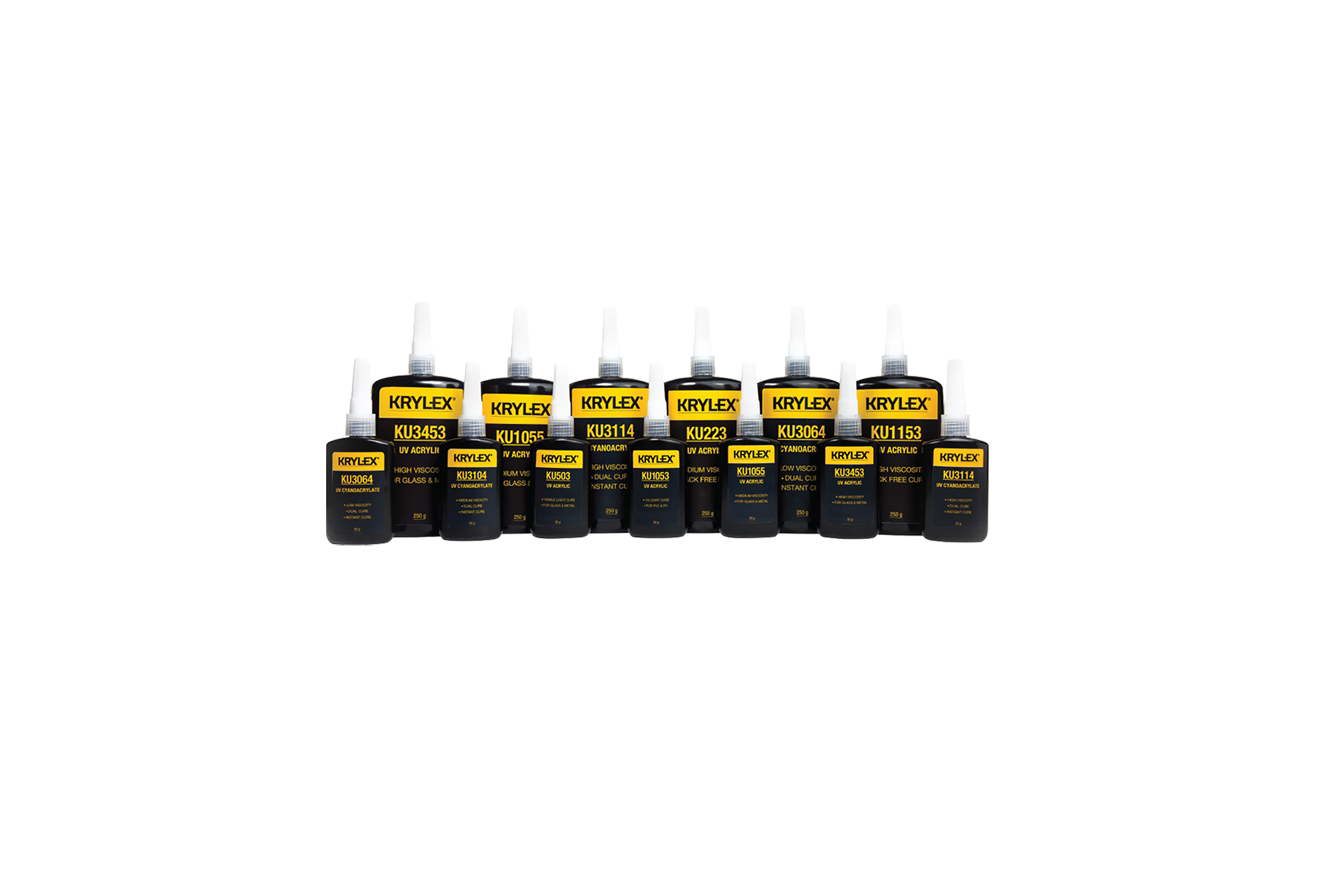 Polyurethane Hot Melt Adhesives
KRYLEX® Polyurethane Hot Melt (PUR) are 100% solid adhesives which are applied in molten state and then crystalize on cooling. They provide green strength and instant fixation on part assembly. KRYLEX® PUR adhesives take this established technology a step further with proprietary formulations that provide:
Single component formulations for flexible dispense methods
Excellent moisture and chemical resistance
Excellent durability and impact resistance
Long shelf life
Cyanoacrylate
Chemence® is a world leader in cyanoacrylate technology manufacturing a range of formulations from high purity instant adhesives up to the only Class III adhesive FDA approved for use inside the human brain.
Multiple ISO certified production locations
Stronger Metal Bonding with Methyl monomer-based formulations
Rubber toughened formulations for high impact and vibration resistance
Low odor and low bloom for cosmetically critical applications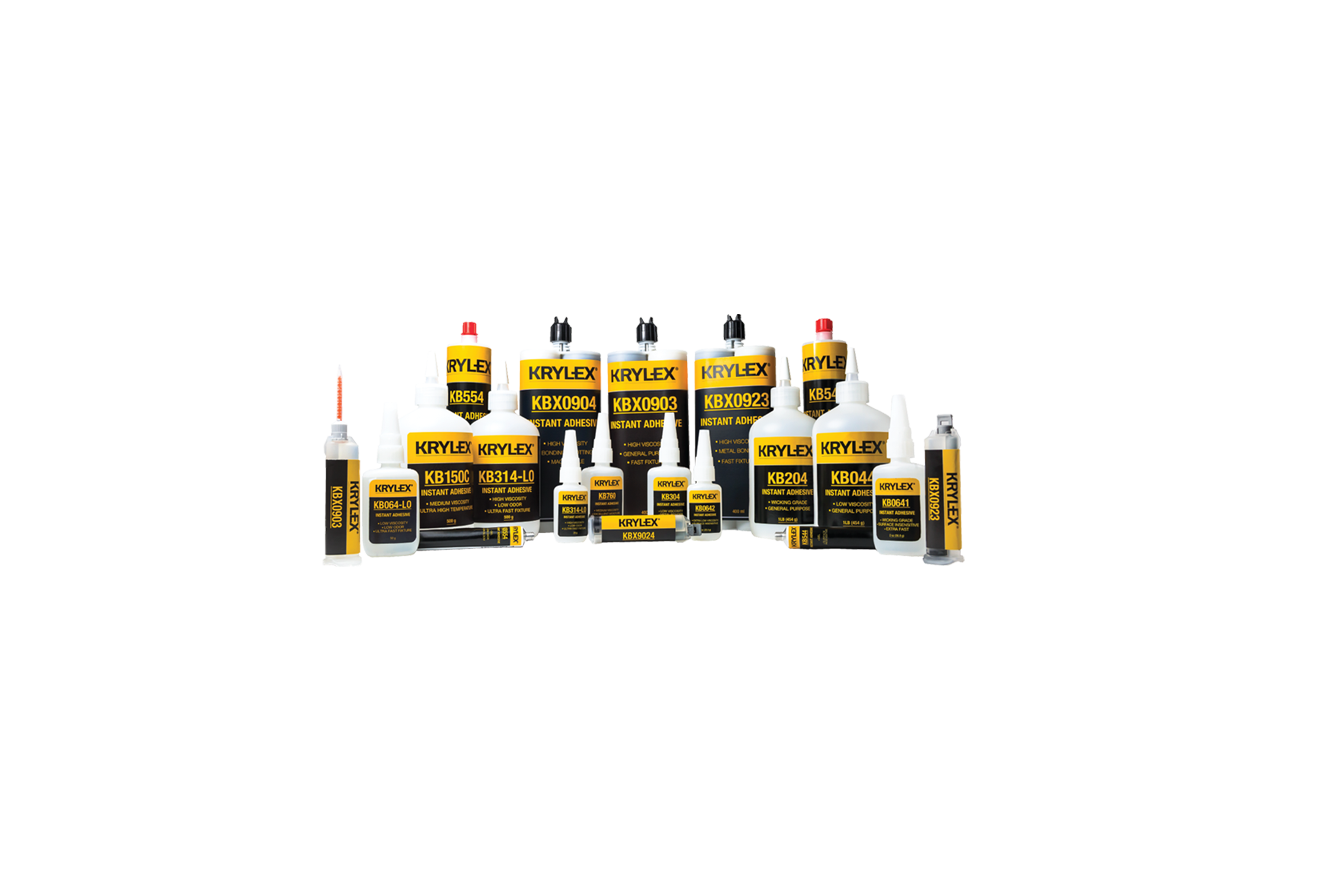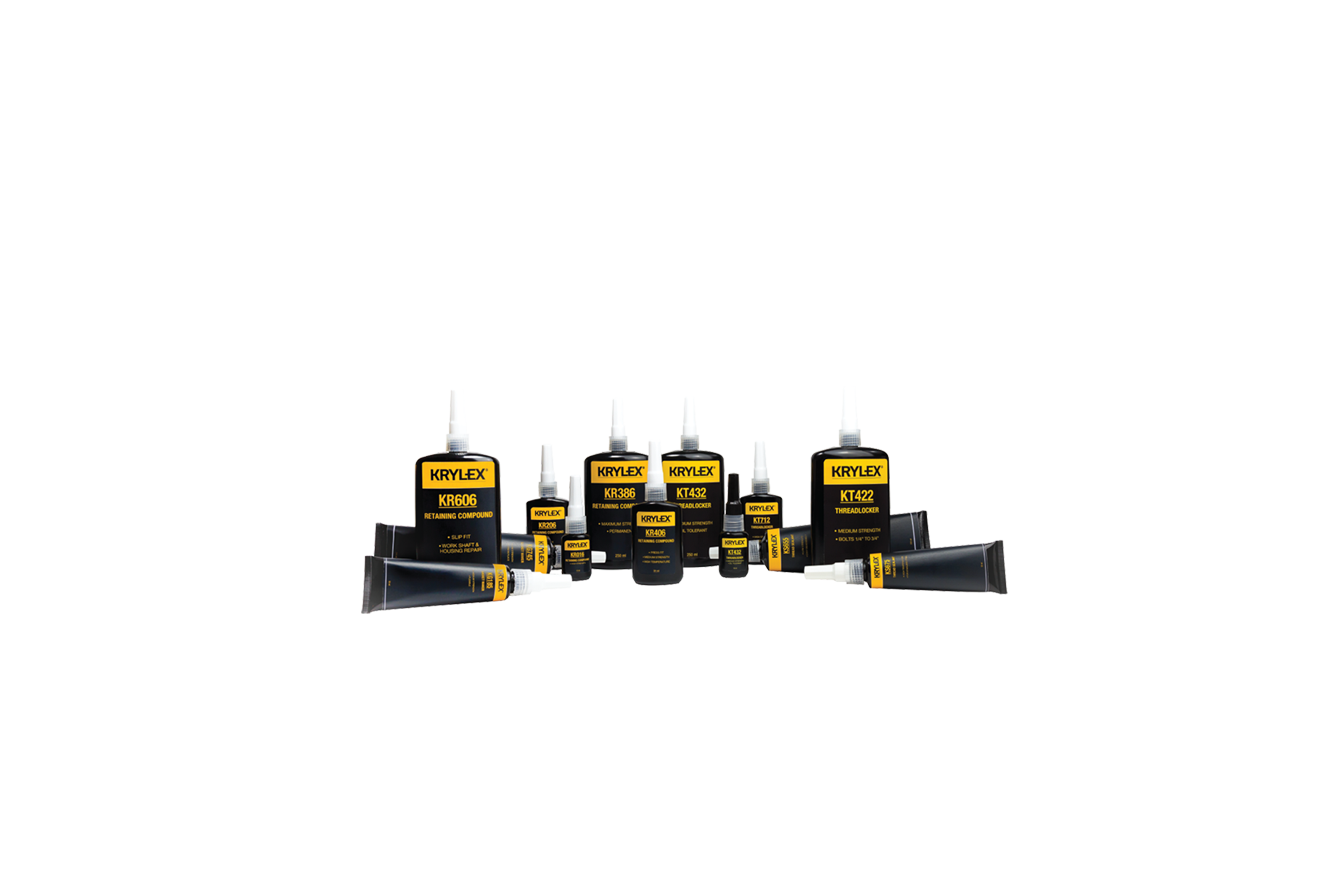 Anaerobics
KRYLEX® anaerobic sealants are formulated for high performance in MRO and OEM manufacturing applications. They are available in a variety of viscosities and properties to fit your needs including:
Threadlockers
Thread Sealing
Gasket Makers
Retaining Compounds
Trusted By