KH9012 PUR Hot Melt
Structural Bonding Adhesive
KH9012 is a Reactive Hot Melt PUR adhesive designed for high performance structural bonding of electronic components and enclosures.
As a group, KH9000 Series products are designed to deliver next generation PUR product performance across a wide variety of applications. Key performance properties include:
Chemical resistant
Bubble-free curing
Excellent adhesion to both polar, non-polar and oily substrates
KH9001 and KH9005 are reworkable grades.
Dispensable PSA: Both KH9001 and KH9005 offer long tack times (20 minutes)
Excellent reliability
10993-5 bio-compatible
Highly sustainable -~ 50% bio-content
Ultra-high moisture barrier properties –Low MVTR -0.327 g/hr-m2
Applications: Wireless Charger bonding
KH9012 At A Glance
Low Dielectric Constant, Low MVTR, Excellent Chemical Resistance, High Green Strength
BUBBLE-FREE
APPEARANCE / BUBBLE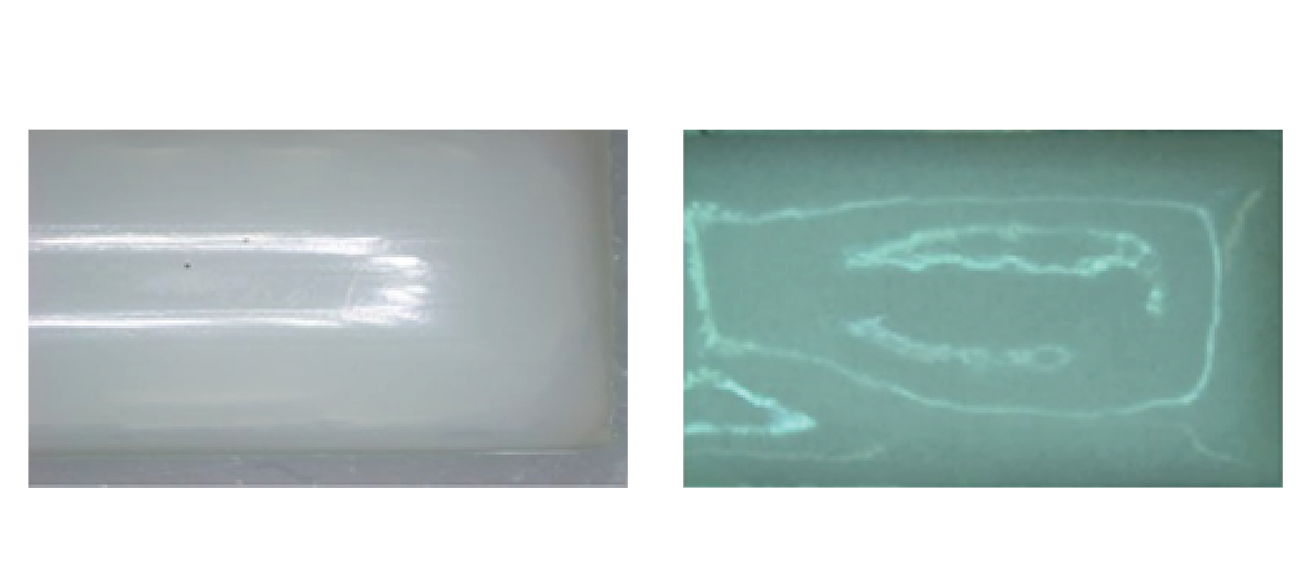 *Fixture time is defined as the time to develop a shear strength of 0.1 N/mm2 (14.5psi) between two glass slides; Black light, 365nm, 6mW/cm2 for 1 second. Depth of cure chart presents data using Medium Pressure Mercury Arc Lamp at 100mW/cm2
CHEMICAL RESISTANT
KH9012 shows no surface blemishes and minimal change in tensile properties after chemical exposure
LOW OFF-GASSING
KH9012 shows very low Bubble formation post cure.
BIOCOMPATIBLE
KH9012 has over 50% Bio-content and is ISO-10993 certified
KRYLEX® KH9012 advantages vs competition include:
Best in class jet dispense performance.
High and rapid green strength development.
Excellent adhesion to most plastics and metals.
Bubble free bond lines, after adhesive cure.
Improved impact reliability performance.
Improved drop performance
Excellent moisture barrier properties.