Lens to Barrel Bonding in Today's Camera Modules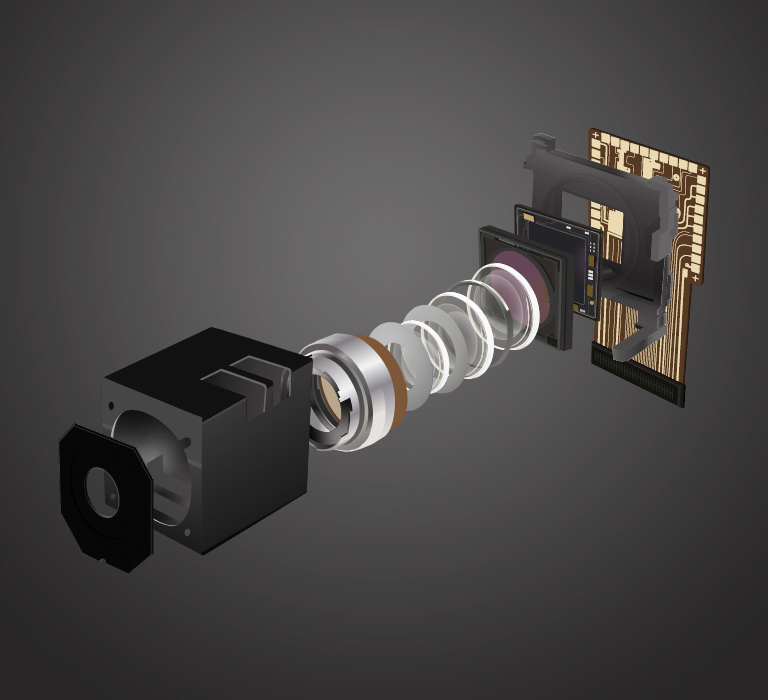 Cameras are everywhere today. Your cell phone likely has multiple cameras. Your laptop has at least one. Cars and trucks increasingly have cameras to monitor driver engagement with the road. Each of these small camera modules has some kind of lens to barrel bond point. Bonding of the lens to barrel in today's portable and mobile electronic devices once was a challenge for several reasons. Traditionally barrel materials were made of substrates such as PC and Aluminum. In more recent times we have seen a shift towards materials such as Nylon (PA), Liquid Crystal Polymer (LCP), and Polyethylene terephthalate (PET). These materials offer greater light-weighting. However, this comes at a cost to the overall assembly. These materials have inherently very low surface energy that limits the strength of the adhesive bond.
Our mobile devices are required to be robust in their design and withstand a high level of physical abuse. They are also required to be lightweight, slick, and elegant. This can be a challenge for manufacturers as internal assemblies of critical components such as camera modules need to be able to absorb a high-impact environment.
The rate of production of these devices is constantly increasing. The number of cameras included on these devices is also constantly growing. Today's generation of mobile devices includes four separate camera modules. It is an industry view that it may increase further in the following years.
This phenomenal increase in the number of mobile devices manufactured every year and the number of camera modules that are increasing per device every year has left manufacturers looking for continual improvements to increase the output of their manufacturing throughput.
UV curable adhesives are the most practical choice for manufacturers in the camera module arena because of their ability to cure on demand. However, the curing process can still take several seconds to perform even with the most advanced automated technology.
A manufacturer's desire to have a high-strength bond must be balanced with the rate at which the UV adhesive can be cured. The adhesive must also be flexible so that it can absorb a high level of impact during its day-to-day usage.
Krylex's KU5026 is the (technically) industry-leading product for barrel to lens bonding. It provides excellent adhesion on difficult-to-bond substrates, a high level of flexibility for impact resistance while not compromising on the speed of cure.
The Advantages of Krylex KU5026 are as follows:
Excellent Adhesion to difficult to bond, temperature-sensitive plastic, and metal substrates.
Rapid UV Cure to maximize production equipment efficiencies, <3 secs.
Low outgassing
High Elongation (up to 400%)
Solvent-free
Exceptional depth UV penetration
Tailored rheology for easy dispense.
Capable of both needle and jet dispensing.
High Reliability
No thermal cure requirement
The following data demonstrates good adhesion on the following materials:
| | |
| --- | --- |
| Substrate | Adhesion (MPa) |
| PC – PC | 15.5 |
| PC – Al | 10.7 |
| PC – LCP | 4.0 |
| PC – PET | 6.9 |
| PC – Nylon | 6.8 |
| PC – Acrylic | 10.1 |
| PC – SUS | 12.5 |